Group tennis coaching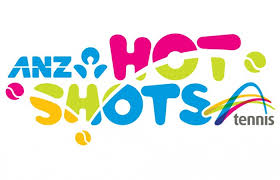 Small groups (maximum of 6 per group)
Tennis Australia qualified and experienced coaches
Beginner to intermediate standard
3:15pm - 4:00pm Monday to Friday afternoons
4:00pm - 5:00pm Monday to Friday afternoons
8:00pm - 9:00pm Saturday morning
9:00pm - 10:00pm Saturday morning
10:00pm - 11:00pm Saturday morning
Our coaches can teach all the technical and tactical fundamentals of the game of tennis in a safe and fun environment. All group lessons are booked by the term and are held rain, hail or shine. Kids groups run daily from 3pm Monday-Friday and Saturday mornings. Group classes have a maximum of 6 per class. All group classes follow a program that develops their strokes and technique whilst keeping it fun at the same time.
As the children progress up through the coloured ball stages they will develop their tactical knowledge in preparation for match play and tournaments as they grow. Group lessons run on approximately a 10 week term basis depending on public holidays. Mini, Red, Orange and Green classes use modified equipment (Balls, nets and courts) as we are ANZ Hot Shots deliverers. All Mini tennis and Red Ball kids are developing towards the Red Ball challenges. Orange, Green and Yellow Ball Squad players should be participating in the weekly Comps and/or Round Robin Matchplay.
Please call the centre on 02 9363 4955 with any enquiries.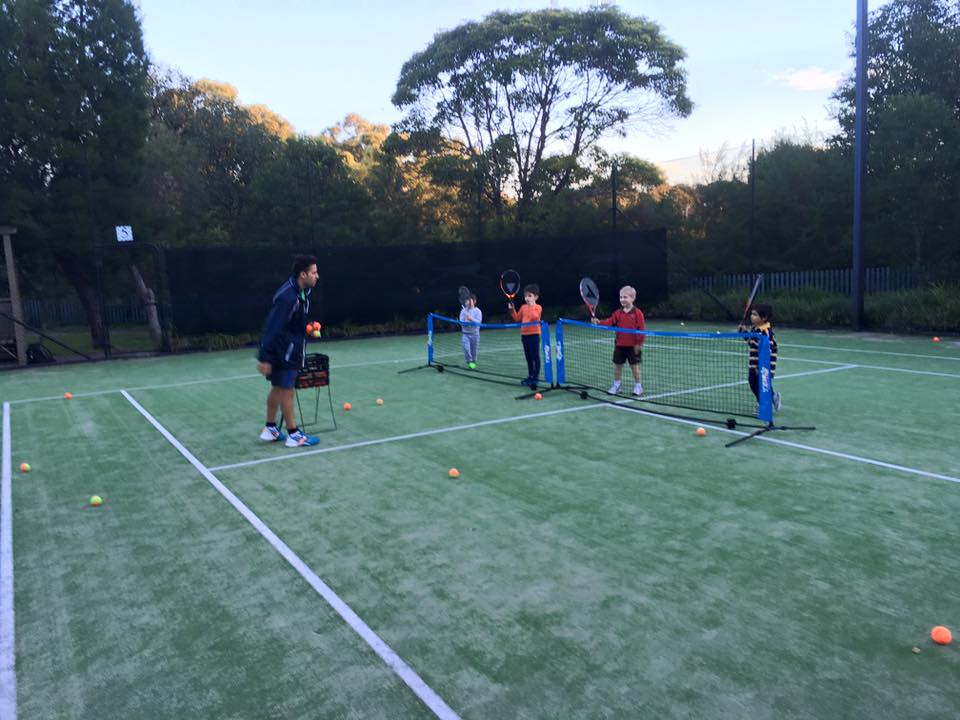 TERMS FOR SCHOOL YEAR
Term 1 2021
Monday ~ $225- per term - 9 weeks - 1st February - 29th March
Tuesday ~ $225- per term - 9 weeks - 2nd February - 30th March
Wednesday ~ $225- per term - 9 weeks - 3rd February - 31st March
Thursday ~ $225- per term - 9 weeks - 4th February - 1st April
Friday ~ $225- per term - 9 weeks - 5th February - 2nd April
Saturday ~ $225- per term - 9 weeks - 6th February - 3rd April
Term 2 2021
Monday ~ $200- per term - 8 weeks - 19th April - 21st June
Tuesday ~ $250- per term - 10 weeks - 20th April - 22nd June
Wednesday ~ $250- per term - 10 weeks - 21st April - 23rd June
Thursday ~ $250- per term - 10 weeks - 22nd April - 24th June
Friday ~ $250- per term - 10 weeks - 23rd April - 25th June
Saturday ~ $250- per term - 10 weeks - 24th April - 26th June
Term 3 2021
Monday ~ $250- per term - 10 weeks - 12th July - 13th September
Tuesday ~ $250- per term - 10 weeks - 13th July - 14th September
Wednesday ~ $250- per term - 10 weeks - 14th July - 15th September
Thursday ~ $250- per term - 10 weeks - 15th July - 16th September
Friday ~ $250- per term - 10 weeks - 16th July - 17th September
Saturday ~ $250- per term - 10 weeks - 17th July - 18th September
Term 4 2021
Monday ~ $225- per term - 9 weeks - 11th October - 6th December
Tuesday ~ $250- per term - 10 weeks - 5th October - 7th December
Wednesday ~ $250- per term - 10 weeks - 6th October - 8th December
Thursday ~ $250- per term - 10 weeks - 7th October - 9th December
Friday ~ $250- per term - 10 weeks - 8th October - 10th December
Saturday ~ $250- per term - 10 weeks - 7th October - 11th December